Ravi Nagarajan submits: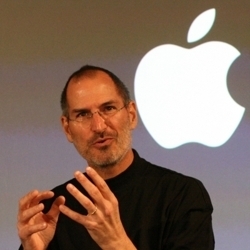 In a letter to Apple employees released Monday morning, Steve Jobs informed his team that health issues have forced him to take a leave of absence from his day-to-day duties as CEO of the company. Tim Cook, who capably managed Apple (AAPL) in 2009 when Mr. Jobs had a lengthy medical absence, will again assume responsibility for day-to-day operations. Mr. Jobs will remain involved in "strategic decisions" for the company. No time frame was given for Mr. Jobs to return on a full time basis.
While Apple shareholders and customers no doubt wish Mr. Jobs a speedy recovery, the present situation bears an uncomfortable similarity to the events that unfolded almost exactly two years ago. On January 5, 2009, Mr. Jobs announced that a "hormone imbalance" that led to significant weight loss necessitated a leave of absence and that he did not wish to elaborate further on the condition. One week later, he indicated that the situation was "more complex" than anticipated and required a six month leave.
Complete Story »
Hilary Swank Whitney Port Minka Kelly Carol Grow Erika Christensen